Would you like to come and pamper and play with these ponies?

So what do we do?
We use safe, natural dyes, paints and chalks for the children to use to glam up the ponies. They can paint the hooves with brightly coloured polish balm, colour their manes and even use glitter to pretty up the ponies, and the ponies just love it.
Pony pampering is just one aspect of these sessions though. In addition, the play date or party includes hobby horse racing, a musical pony run, pin the tail on the pony games and lots more; we provide prizes too. We organise a play date lunch or party tea for the children, offer hot drinks and cakes for the adults and of course, for birthday parties and special occasions we bake a special pony celebration cake. Party bags are also available to the party children. The children also learn basic safety rules for when they are around animals, they find out what the ponies eat and have a chance to feed them. We can add pony art and craft activities to the programme too, so come rain or shine there is plenty to keep the children occupied.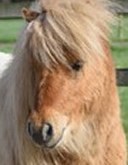 "Hi I'm Caramel. I am very small and have lots and lots of hair for you to brush, play with and plait when you come to see me. My favourite hobby is eating grass but I also love carrots. I love cuddles too I hope to see you at my stable soon!"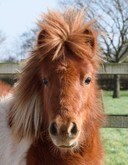 "Hi kids, I'm Buttons. Why don't you come and see me and my friends here at Sperrings Equestrian? We are ready and waiting to be dressed up and painted in glamorous glitter! My favourite thing to do is roll in the field and eat apples so remember when you come to see me! Hopefully see you soon!"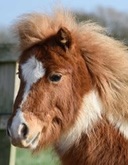 "Hello there my name is Fudge. I'm a little bit smaller than my friends, however I still try to eat as much grass and hay as them! I love to be brushed and have my mane plaited. My favourite treat is polo's and I try to munch the whole packet! See you soon friends!"
Pony Parties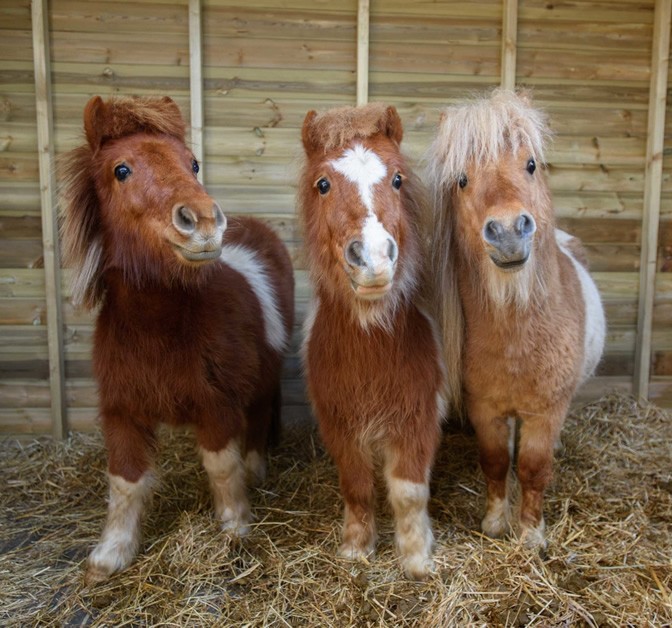 After pampering and playing with the ponies it's time for games! Are you ready!
Musical pony run
​Pin the tail on the pony
Hobby horse races
​Lassoing the pony
​With prizes for EVERY game.
After all the fun and games it's time for a party tea.
Sandwiches, crisps, fruit and cake with a bottle of squash.
Not forgetting the homemade pony themed birthday cake and a cup cake to take home.
If you decide party bags are a must we will have pony themed party bags ready for you and your friends.
Play Dates!
Group of parents want to pop shopping? Do some catching up? Just want to relax for a few child free hours? From 11am-2pm.
Pop your children down to Sperrings Equestrian for a play date with their friends, (minimum 4 maximum 9) for them to have a few fun pony pampering hours with Caramel, Buttons and Fudge.
Along with pampering, pony games and craft activities lunch will be included.