About Sperrings Equestrian
Sperrings Equestrian is based in the Gordano valley, North Somerset and situated on their 200-cow dairy farm.
We are just 5 minutes from J19 on M5 near Portishead.
Sperrings Equestrian is run by Bex Letts who organises regular clinics and events where we pride ourselves on having a professional but friendly atmosphere, bringing out the best in each horse and rider. Bex's mum, Sally is also a partner in the business, assisting with events and day to day running.
Our arena is 40m by 45m and is available to hire from 30 minutes or 1+ hour sessions. It is also available for half day or full day hire. Arena hire includes the use of a full set of Kensington range show jumps.
Our Clients' Testimonials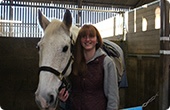 "I've been using the arena for nearly 2 years now and wouldn't go anywhere else! Its has a great variety of jumps which are always being added to, so you can practise all sorts of jumping exercises. They run regular jump clinic with a great local instructor. Definitely worth trying, I would highly recommend a visit!"
Laura Turner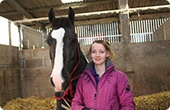 "Sperrings Equestrian is a wonderful facility. The arena is spacious and has a large range of high quality jumps. Their clinics and shows are well organised.we often hire the arena and Sally and bex are very friendly and helpful, we always look forward to using the facilities!"
Helen Trueman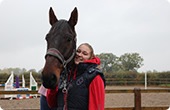 "Fantastic arena with a good range of jumps! Brilliant jump clinics held with Claire Hurley and a lovely venue!"
Charlotte Hennighan